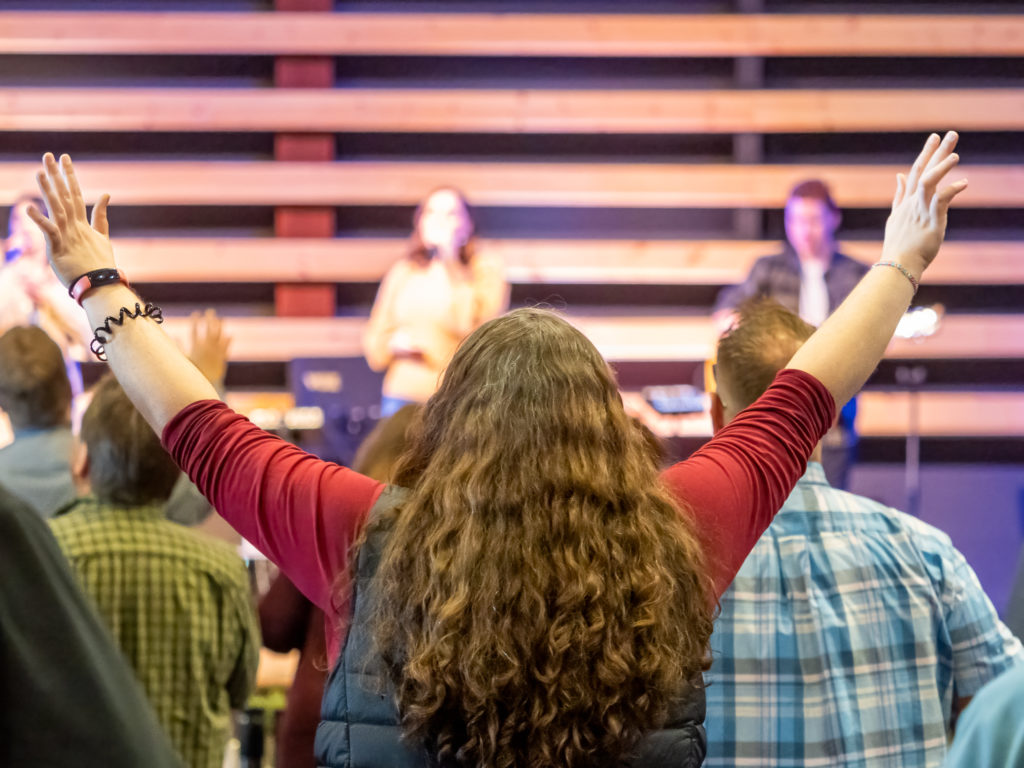 Welcome!
Before you visit, we'd like to tell you a little about ourselves and answer a few common questions.
At Eagle LifeChurch we are all about relationships and not about religion. Our goal is to help you experience Jesus personally, grow in faith, and live life empowered by God. This is a friendly church that loves to welcome new comers.
1. What time are services and how long do they last?
At Eagle LifeChurch we have one family worship service at 10:30am Sunday.  They last about 90-minutes.
What to Expect:
We'll start with an upbeat song, read the Bible, and sing together in worship to God.  After dismissing elementary aged children, we'll finish the service with a sermon from the Bible and give you a chance to respond in prayer.
We are a New Testament church. You can expect passionate worship of God in our singing and prayer. We are open to the gifts of the Holy Spirit, as described in the Bible, and expect to experience them when we gather.
2. Where is Eagle LifeChurch located?
Eagle LifeChurch

3838 West Floating Feather Road
Eagle, ID 83616
Map »
You'll see the Eagle LifeChurch sign on the northeast corner of Floating Feather and Park in Eagle, ID. If you know where Eagle High School is, just head toward the foothills and you'll find us on the right. The driveway is located on Park Lane, between the church and Eagle Montessori.
3. How should I dress?
Feel free to dress in clothes that are comfortable for you when you come. You can "dress up" if you want, or wear casual clothes. God is interested in your heart, not your wardrobe. You'll find others in all kinds of clothes from jeans & t-shirt, to suit & tie.
4. What about Kids?
We love kids at Eagle LifeChurch! We have a dedicated LifeTots & LifeKids team here to lovingly teach your children God's word.
When you arrive you can register your kids in our check-in system. They will get a personalized name tag, with important information for their teachers. You will receive a Parent Security Tag that will authorize you to pick them up after service. Only the person with the Security Tag that matches the child's tag will be able to dismiss them. You can pre-register your family HERE.
The LifeTots Preschool and a separate Mother's Room are both open at the beginning of service for preschoolers and moms with infants.
School-age children join their parents in the Worship Service but are dismissed to LifeKids after we sing. Feel free to accompany your children to LifeKids so you can become familiar with where they'll be during service. You can also introduce yourself to the LifeKids Ministry Team and make them aware of any special needs of your children.
5. Will I be singled out because I'm new?
Absolutely not! We are not interested in shining a spotlight on you. Every week there are people just like you checking out Eagle LifeChurch for the first time. Our goal is to shine the spotlight on Jesus and make His way known. However, the people here are really friendly and will probably introduce themselves and ask you about yourself.
6. Tell us a little about yourself:
Now that you know a little about us, would you take a few minutes to let us know a little about you? Use this Connection Card form* to let our team know you are coming. After registering the adults & teens, you will have an opportunity to register your kids for their classes.
*This information will never be sold or distributed. It will only be used to communicate with you about the Ministries of Eagle LifeChurch.